Description
Samsung Rechargeable Battery Pack 5200 mAh EB-PA500
Stylish Charging On The Go
With a sophisticated metal look, discreet rounded edges in a choice of striking silver titanium or gold platinum colours, the Samsung Battery Pack incorporates the same design ethos as the Galaxy S6 and Galaxy S6 edge ― the pack is a perfect charging partner for Samsung's premium products, as well as other devices.
Slim Design, Improved Grip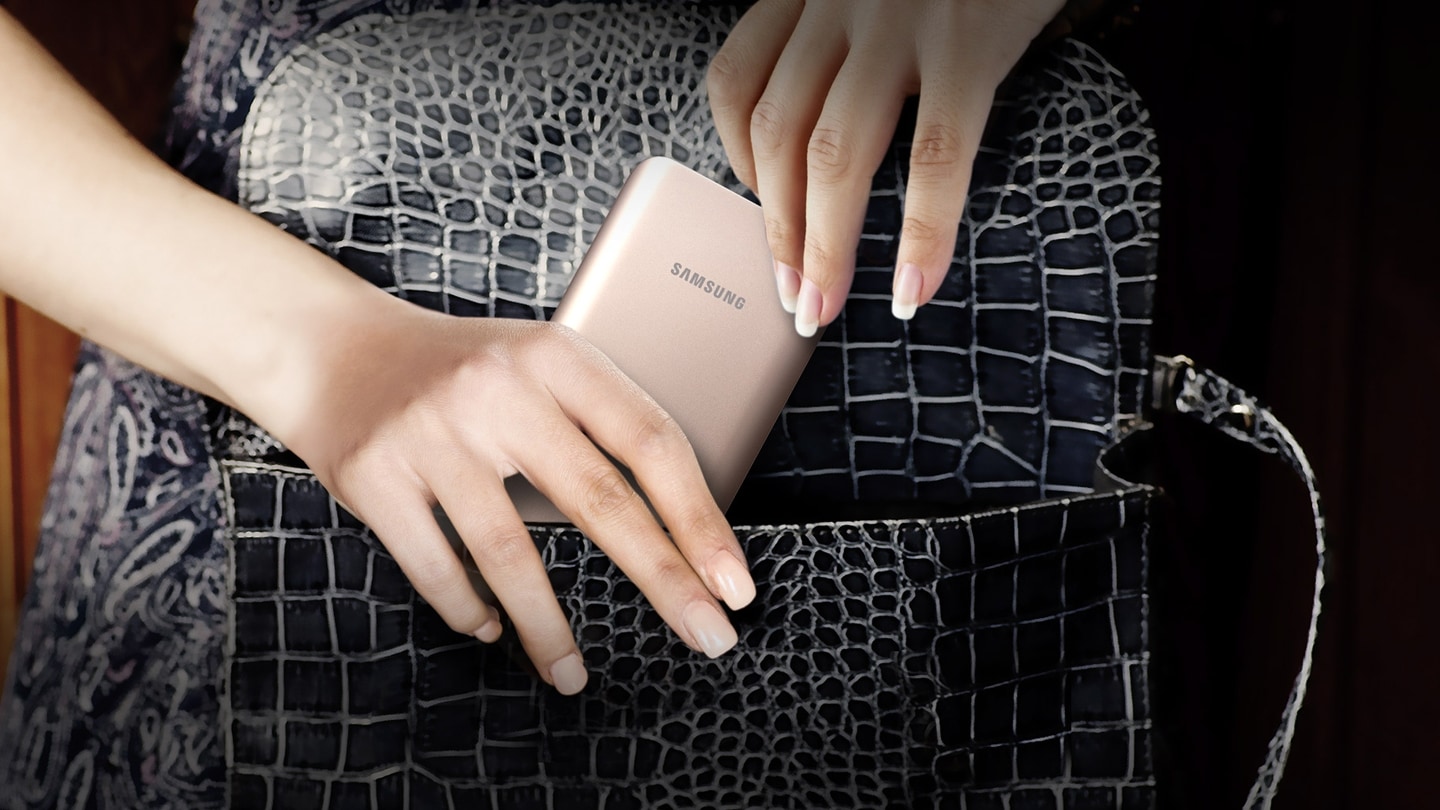 Remarkably lightweight at less than 145 g, and ultra-thin at only 9.8 mm, you can take the Samsung Battery Pack anywhere you go for an easy, fuss-free battery boost. With a better grip than ever, the Samsung Battery Pack is perfectly portable in every situation.
Safe Charging
The Samsung Battery Pack uses rigorously tested and approved battery cells ― providing you with a more reliable and safer charge.
Four-level LED Battery Indicator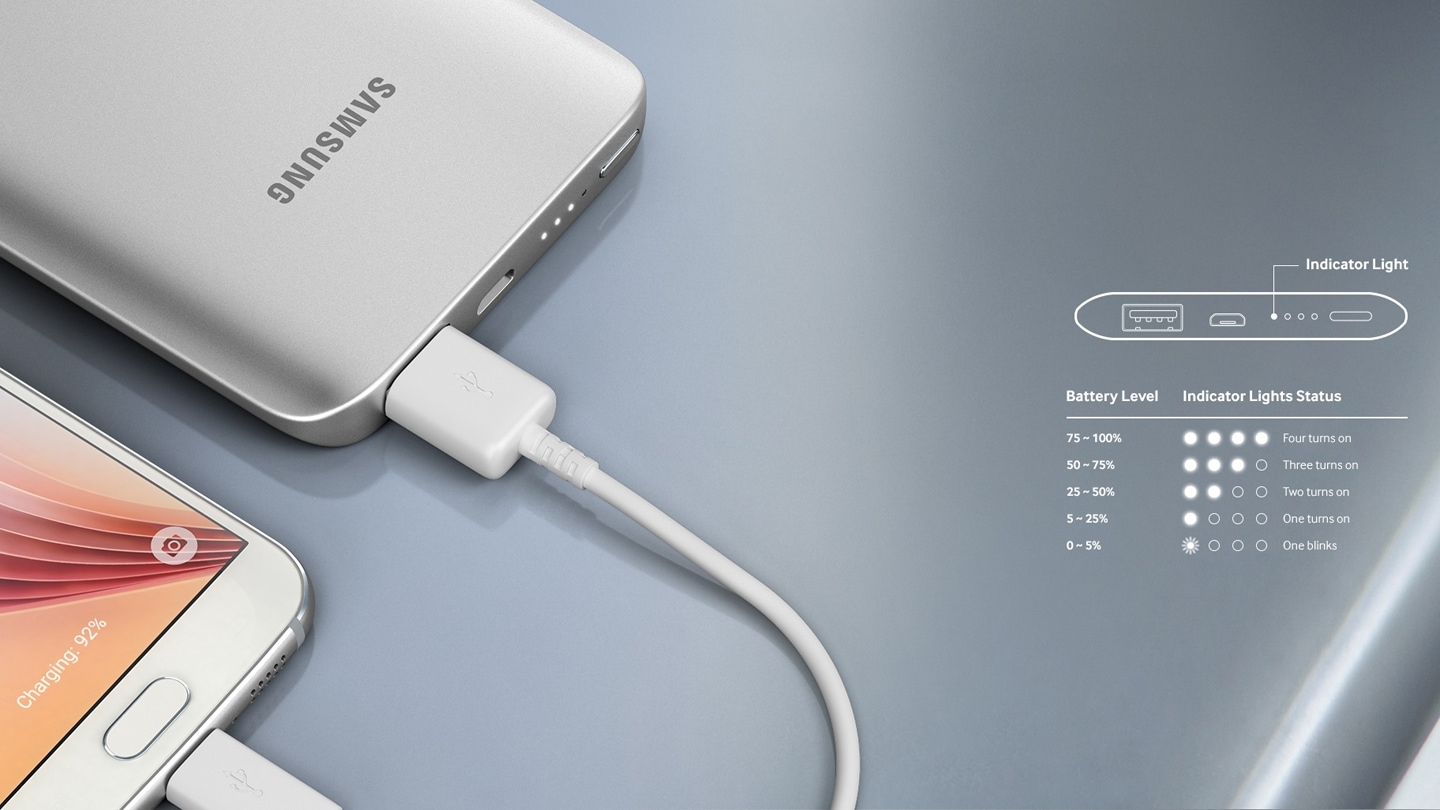 Instantly check how much power you have remaining on your Samsung Battery Pack. Simply push the battery level button to get a power reading ― four lights on means you have plenty of power left, one light flashing means it is time for a recharge.
Increased Battery Capacity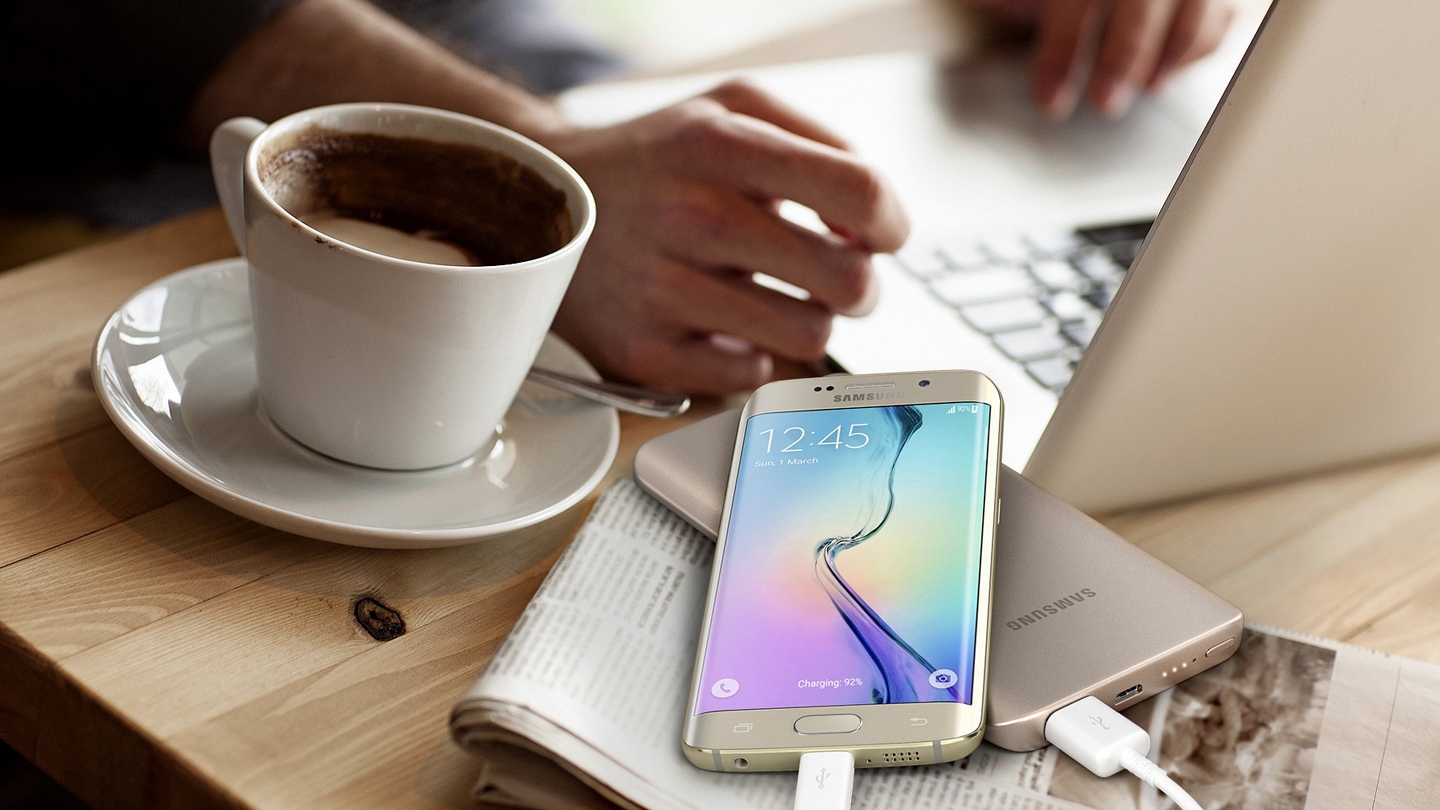 Samsung Battery Pack's 5200 mAh capacity provides you with more power than ever before for its size. Get the most out of your device for longer, even when you are on the go.
Power:


Input Voltage (Max, Normal Charge):  5 V


Input Current (Max, Normal Charge):  2 A


Output Voltage (Max, Normal Charge):  5 V


Output Current (Max, Normal Charge):  1.8 A