Description
Samsung Gear VR SM-R325
Wear it with ease and comfort
It's easy to get lost in the world of virtual reality because the Gear VR is engineered to feel lighter.
Strap in for the ride
While you're journeying through uncharted lands, the strap keeps the Gear VR securely on and the foam cushioning helps prevent too much light from seeping in.
A Fitting Design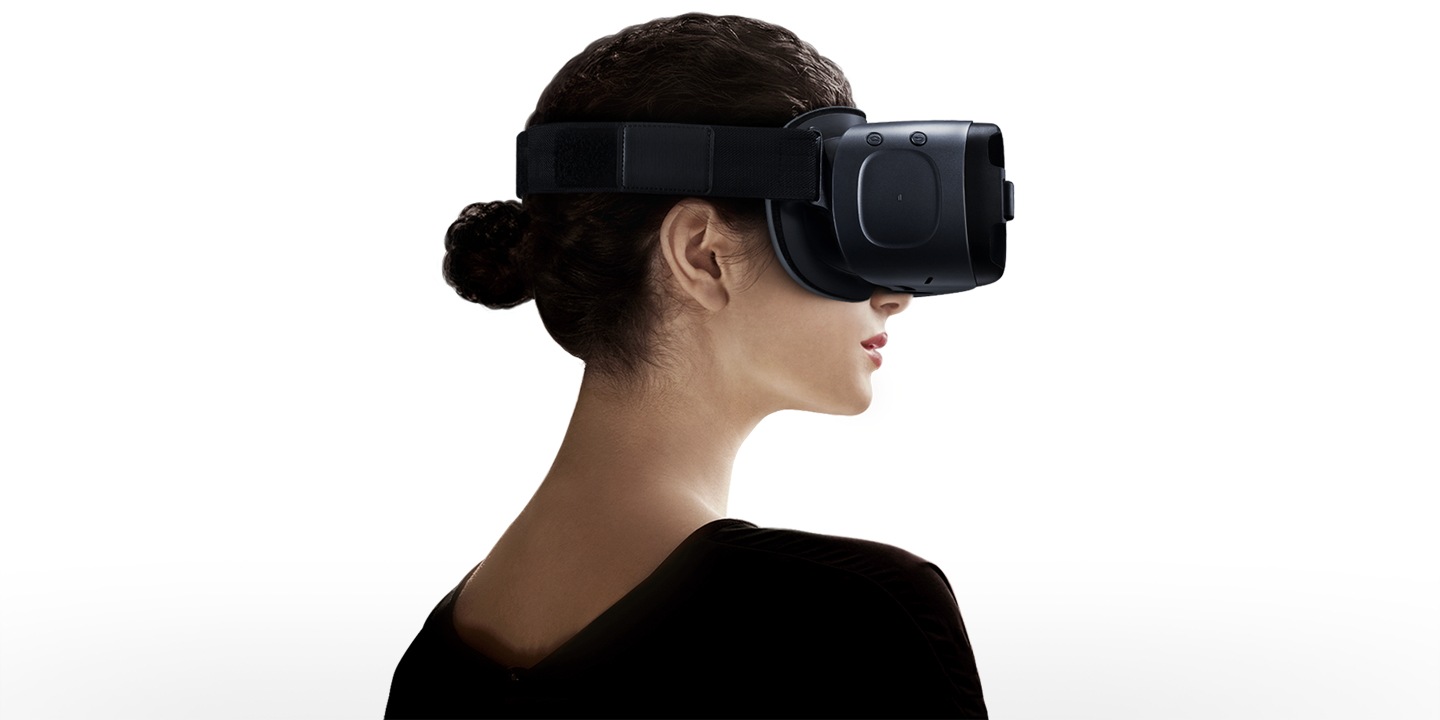 If you want to spend hours with your Gear VR, you can: the Gear VR is engineered with your comfort in mind and is designed to feel comfortable when you're wearing it.
Control Comes Naturally
Use the Gear VR controller as a remote control to navigate your virtual reality with ease or use it as a gamepad complete with trigger to win battles. The controller is designed to be used naturally with one hand.
How To Control

1. Touchpad: Press and swipe to select and navigate
2. Back Key + Home Key: Press to go back or to go to Home
3. Trigger: Press to initiate an action
Party In Virtual Rooms
Whether you and your friends are worlds apart or practically next door neighbors, Oculus Rooms and Parties are a convenient and fun way to spend time together. Put on your Gear VRs and set up an Oculus Room to just hang out, virtually.
800 Apps And Counting

With the Gear VR, you'll find it hard to run out of things to do. The range of games, apps, and experimental experiences on the Gear VR means exploring what's available is just part of the journey.