Description
Samsung Gear 360 Real 360° 4K VR Camera SM-R210
Handles well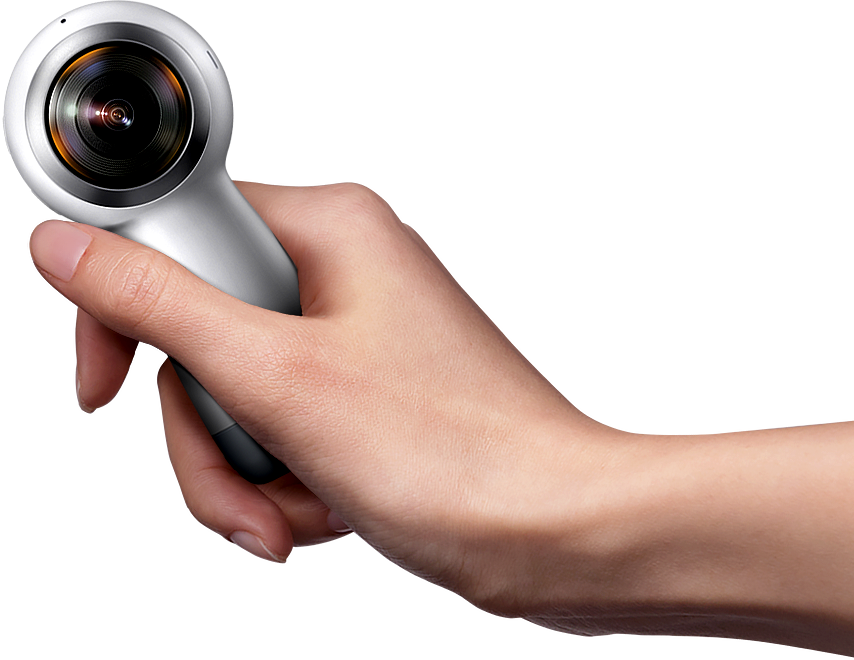 When you're in the middle of recording, the last thing you want is a tired hand from holding the camera. The Gear 360 (2017) is smaller in size and a lighter weight—clocking in at just 130g—so you don't have to worry. Just hold on tight and steady with the grip, which also serves as a stand, or easily attach it to a tripod or mount.
Record more, for longer
Catch every second with the long battery capacity of Gear 360 (2017), and have the space to record it all by inserting a micro SD card (up to 256GB). There's a lot of world to see, don't let anything get in the way of your exploring.
Description:


Video Recording Resolution:  360° (4096 x 2048)@24fps


Dimension (HxWxD):  100.6 x 46.3 x 45.1 mm


Weight (g) :  130


Standard Battery Capacity:  1160 mAh


Removable Battery:  NO


Video Recording Format:  MP4


Video Recording Compression:  H.265(HEVC)


Audio Recording Compression:  AAC


Number of MIC:  2