Description
Samsung Galaxy Active Smartwatch SM-R500
Galaxy Watch Active

The lightweight, yet durable Galaxy Watch Active understands the way you work out.¹ With auto workout tracking, you'll have the power to reach new goals. Plus a suite of apps help you to monitor your stress and sleep while you stay connected.
Let your body be your guide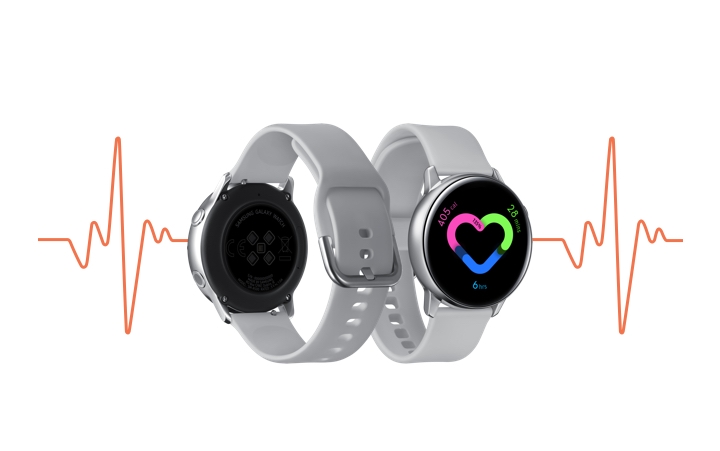 Sends you real-time alerts if ever detecting a high or low heart rate, so you can be more proactive about your heart health.²
Lasts for days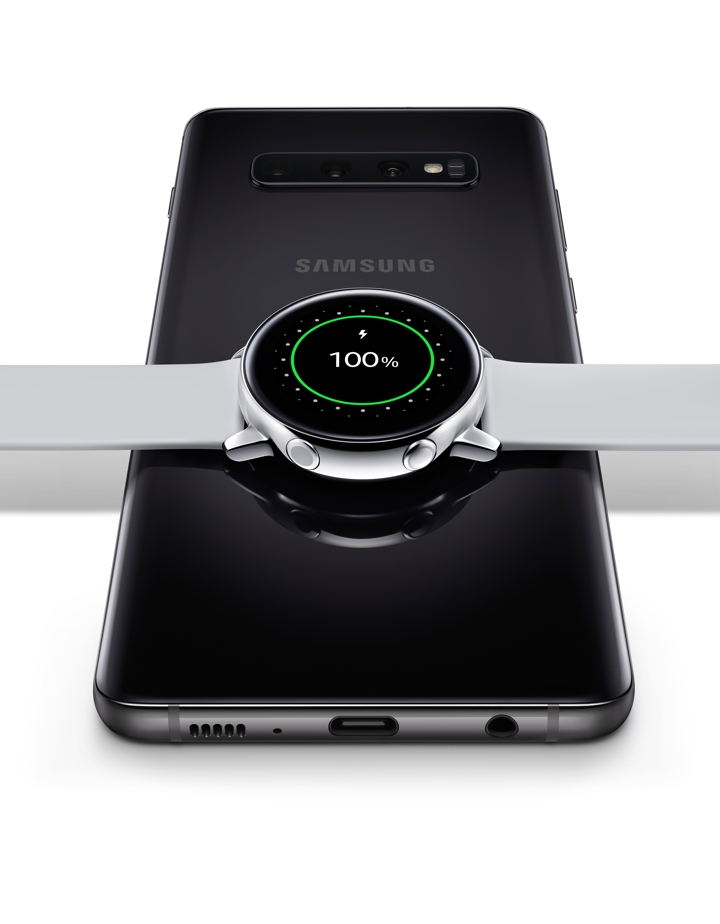 Go non-stop with a long-lasting battery that lasts for days on a single charge.⁴ In a hurry to make a yoga class, but need a quick recharge? Just place your Galaxy Watch Active on your compatible phone to get an extra boost.⁵
Manage your stress levels safely
Galaxy Watch Active comes with an integrated heart rate monitor that will send instant alerts when an abnormal heart rate is detected. It can also read detect stress levels, and you can take Breath Session to bring you back in balance. Check the difference in stress before and after breathing.
Put the focus on you
Customized for your convenience. With One UI, Galaxy Watch Active intuitively minimizes clutter and instead focuses strictly on what you want to see. Now you can instantly check what you need,whenever you need it.
Connect and do more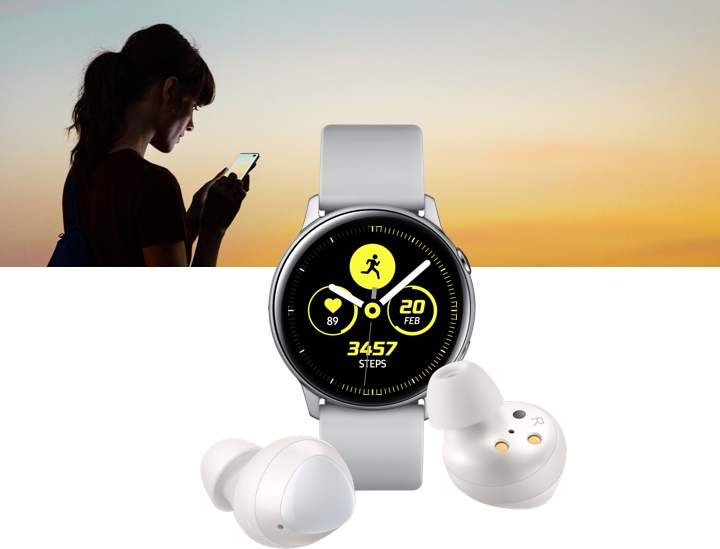 Use your watch to schedule events, set a reminder or a timer. Sync with your phone to get notifications at your wrist, so you'll never miss a beat. Pair Galaxy Buds to stream your playlist wirelessly, and for a power up, just place Galaxy Watch Active on your compatible phone.⁶
Specification:


Global Positioning:  GPS, GLONASS


Operating System:  Tizen OS 4.0


CPU:  1.15 GHz Samsung Exynos 9110 Dual-Core


Sensors:  Accelerometer, Ambient Light Sensor, Barometer (Altimeter), Gyroscope, Optical Heart Rate


OS Compatibility:  Android 5.0 or Later, iOS 9.0 or Later


Storage:  4 GB


Estimated Battery Life:  45 Hours


Rechargeable Battery Capacity:  230 mAh


Water Resistance Depth:  164.04' / 50 m


Shop Now from Lahore, Karachi, Islamabad & all other cities of Pakistan.