Description
Philips Nose & Ear Trimmer NT1120/10
Quickly trims nose and ear hair
Safely removes unwanted hair
Rotary nose trimmer
Fully washable, AA battery
Trim nose & ear hair
A quick and easy solution to get rid of unwanted hair. The rotating blades are protected by a metal guard to provide a powerful yet protective trim without nicks and cuts.
Fully washable
The trimmer is easy to clean under the tap and can be used in the shower.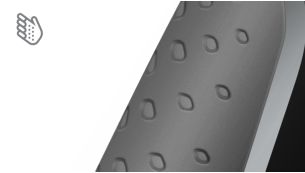 Textured grip for better control
The textured grip gives you great hold, even when wet, for better control when operating your trimmer.
The blades never need to be oiled
No need to oil ever, for easy maintenance.
Payment & Security
Your payment information is processed securely. We do not store credit card details nor have access to your credit card information.