Description
Philips Food Preparation HR7761/00
Philips 750W Food Preparation Maximum variety of recipes, minimum effort
Create homemade cakes, gratins, salads, and more
This Philips Food Processor has a 3 in 1 compact set-up with a 2 l bowl, blender, and grinder mill. It also has 5 stainless steel disc inserts enabling you to effortlessly create a wide variety of your favorite recipes. Discover the Philips food preparation. Learn why this food preparation suits your needs. Compare, read reviews, and order online. The Philips Daily Collection hand blender combines 550 Watt power with a uniquely designed blending foot, chopper, and whisk. Blends wonderfully smooth soups, chops herbs, and whips cream. Preparing healthy food has never been so easy.
Power:-750W
2.1 L bowl
Compact 3 in 1 setup
Accessories for + 28 functions
Color:- White
750 W motor for powerful processing
This Philips 750W Food Preparation offers a powerful motor with 2 speeds and a pulse, providing power and control to prepare all your favorite recipes.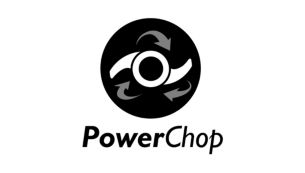 PowerChop technology for superior chopping performance
PowerChop technology is a combination of blade shape, cutting angle and inner bowl that provides a superior chopping result in both soft and hard ingredients. It is also perfect for making purées and mixing your cake batters!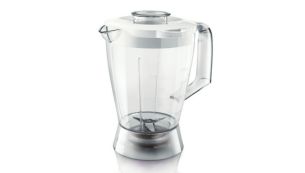 Break-resistant jar for intensive use
A 1.75-liter break-resistant jar has a working capacity of 1 liter for up to up to 5 smoothie portions at once.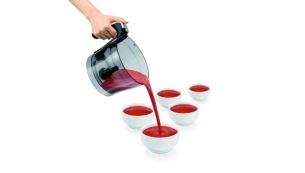 Up to 5 portions in one go
The generous 2.1L bowl (1.5 L working capacity) enables you to blend up to 5 portions of soup in one go.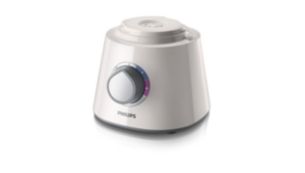 The sturdy base stands stable, even during kneading
The sturdy base stands stable, even during kneading.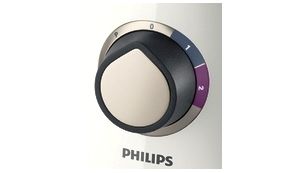 2-speed settings and pulse for maximum control
For best results, use the low-speed setting (speed 1) to whip cream, beat eggs, create pastries and bread dough. The higher speed setting (speed 2) is well suited to chop onions and meats, blend soups and smoothies or shred, slice, grate or rasp vegetables.
Payment & Security
Your payment information is processed securely. We do not store credit card details nor have access to your credit card information.