Description
Philips Fabric Shaver GC026/00
Important Features of Philips Fabric Shaver:
Removes fabric pills and Extra threads from clothes .
Suitable for all garments, cotton, wool, linen and velvet also.
2 Philips AA batteries included with the optimum timing .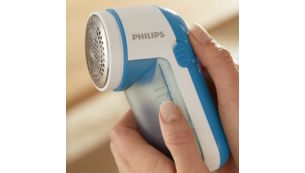 Large blade surface for covering a large area at once.
Large blade surface ensures that larger area of the garment is covered at the same time, hence less strokes are needed to make your garment look new again.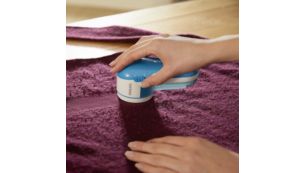 Up to 8800 rounds/min blade rotation for effective removal.
Blades rotate up to 8800 rounds/min for effective and quick removal of the fabric pills from your garments. Mostly wool stuff gets shredded that's why this shaver is best for removing extra threads.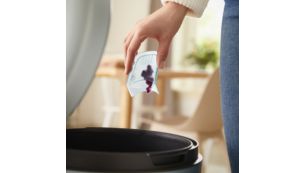 The pill container is easy to remove and empty.
The container, where the shaved-off pills are stored, is easy to remove and empty. You do not need to clean the blades every time you shave the pills.
Note: Avoid to Plug-inn to a short circuit for maximum durability of the battery.